Meet Lady Cuddles, a sweet cuddly over 2ft tall armful of pink, and one of the softest teddy bears you'll ever meet. Lady is lending her pink paws to the cause wearing a Giant Teddy Breast Cancer Awareness ribbon shirt.
Going through breast cancer is a stressful time in life, both for the person who has it and her (or his) family. Precious Lady Cuddles wants to use her adorable teddy bear style to bring some smiles and hugs along with creating awareness. She makes an excellent gift for a survivor, anyone in treatment, or to show your support in finding a cure.
During the month of October, Giant Teddy donates 10% of all pink teddy bear sales to Susan G. Komen Orange County to help find a cure for breast cancer.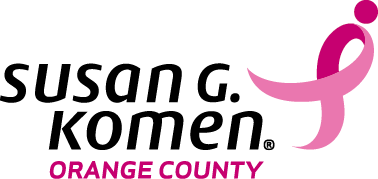 When you buy a special pink Breast Cancer Awareness teddy bear like Lady Cuddles in her custom ribbon shirt, we donate 10% all year long.
Here's our Giant Teddy team in the Komen OC Breast Cancer Walk.
Lady Cuddles is a famous TV star! Bear Paw Walk of Fame
Warranty Information
Each Giant Teddy bear is made of high quality plush fabric and passes all U.S. safety standards. Every Giant Teddy bear is guaranteed for 6 months, from the purchase date, against defects in material and workmanship. The accessories and props, including clocks & heart pillows, pictured alongside this item may not be included; they are shown for size and proportion comparison only. See product description for accessories, if any, included with this item.
Description

Meet Lady Cuddles, a sweet cuddly over 2ft tall armful of pink, and one of the softest teddy bears you'll ever meet. Lady is lending her pink paws to the cause wearing a Giant Teddy Breast Cancer Awareness ribbon shirt.

Going through breast cancer is a stressful time in life, both for the person who has it and her (or his) family. Precious Lady Cuddles wants to use her adorable teddy bear style to bring some smiles and hugs along with creating awareness. She makes an excellent gift for a survivor, anyone in treatment, or to show your support in finding a cure.

During the month of October, Giant Teddy donates 10% of all pink teddy bear sales to Susan G. Komen Orange County to help find a cure for breast cancer.

When you buy a special pink Breast Cancer Awareness teddy bear like Lady Cuddles in her custom ribbon shirt, we donate 10% all year long.

Here's our Giant Teddy team in the Komen OC Breast Cancer Walk.

Lady Cuddles is a famous TV star! Bear Paw Walk of Fame

Warranty Information

Warranty Information

Each Giant Teddy bear is made of high quality plush fabric and passes all U.S. safety standards. Every Giant Teddy bear is guaranteed for 6 months, from the purchase date, against defects in material and workmanship. The accessories and props, including clocks & heart pillows, pictured alongside this item may not be included; they are shown for size and proportion comparison only. See product description for accessories, if any, included with this item.

Reviews