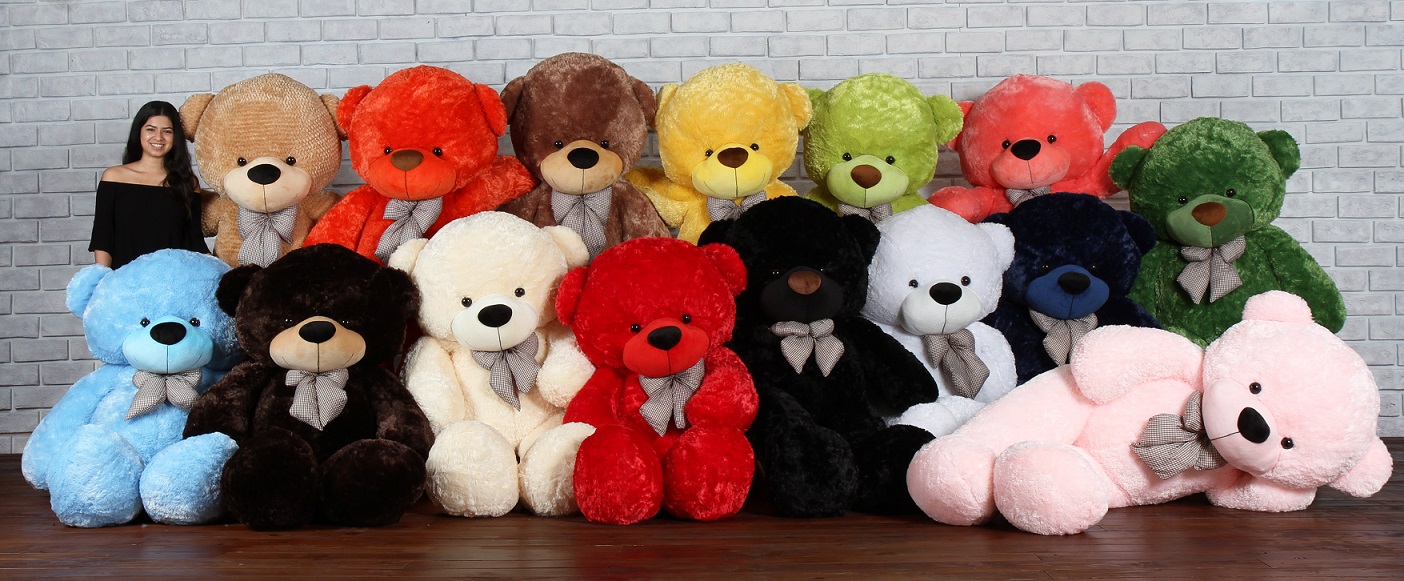 6ft Life Size Personalized Giant Teddy Bear with T-shirt: Choose your favorite color!
Our enormous 72in Cuddles teddy bears are the perfect special gift for your special someone! Choose your favorite fur color, and personalize your shirt.
About Our Cuddles Bears
Life Size 72in (6ft) tall - SO big you have to hug one to believe it!

Adorable, snuggly and super soft.

A personalized gift will be remembered forever.
About Our Personalized Red Heart Shirt
Warranty Information
Each Giant Teddy bear is made of high quality plush fabric and passes all U.S. safety standards. Every Giant Teddy bear is guaranteed for 6 months, from the purchase date, against defects in material and workmanship.
Description

6ft Life Size Personalized Giant Teddy Bear with T-shirt: Choose your favorite color!

Our enormous 72in Cuddles teddy bears are the perfect special gift for your special someone! Choose your favorite fur color, and personalize your shirt.

About Our Cuddles Bears

Life Size 72in (6ft) tall - SO big you have to hug one to believe it!

Adorable, snuggly and super soft.

A personalized gift will be remembered forever.

About Our Personalized Red Heart Shirt

Warranty Information

Warranty Information

Each Giant Teddy bear is made of high quality plush fabric and passes all U.S. safety standards. Every Giant Teddy bear is guaranteed for 6 months, from the purchase date, against defects in material and workmanship.

Reviews