6ft Biggest Life Size Blue Teddy Bear Sammy Chubs
Sammy Chubs is HUGE, and his sky blue fur is so beautiful and soft. He's from our Chubs Bear Family, our biggest teddy bears of all. Be sure you have a camera ready; because you'll definitely want to capture the moment someone you love sees this amazing teddy bear gift!
• This bear is our biggest 72in (6ft) size.
• Sammy Chubs has super soft & cuddly vivid sky blue fur.
• Chubs bears all have huge round arms & legs, big soft chubby noses and big tubby tummies.
• Huggable, adorable, and a cute little tail in back!
• Complimentary greeting card included.

How BIG is this Giant Teddy?
This is our biggest 6ft (72in) size teddy bear in our Chubs Family, and here is how that looks: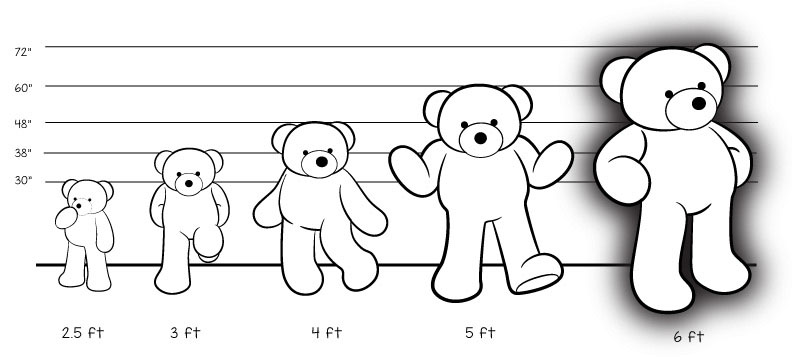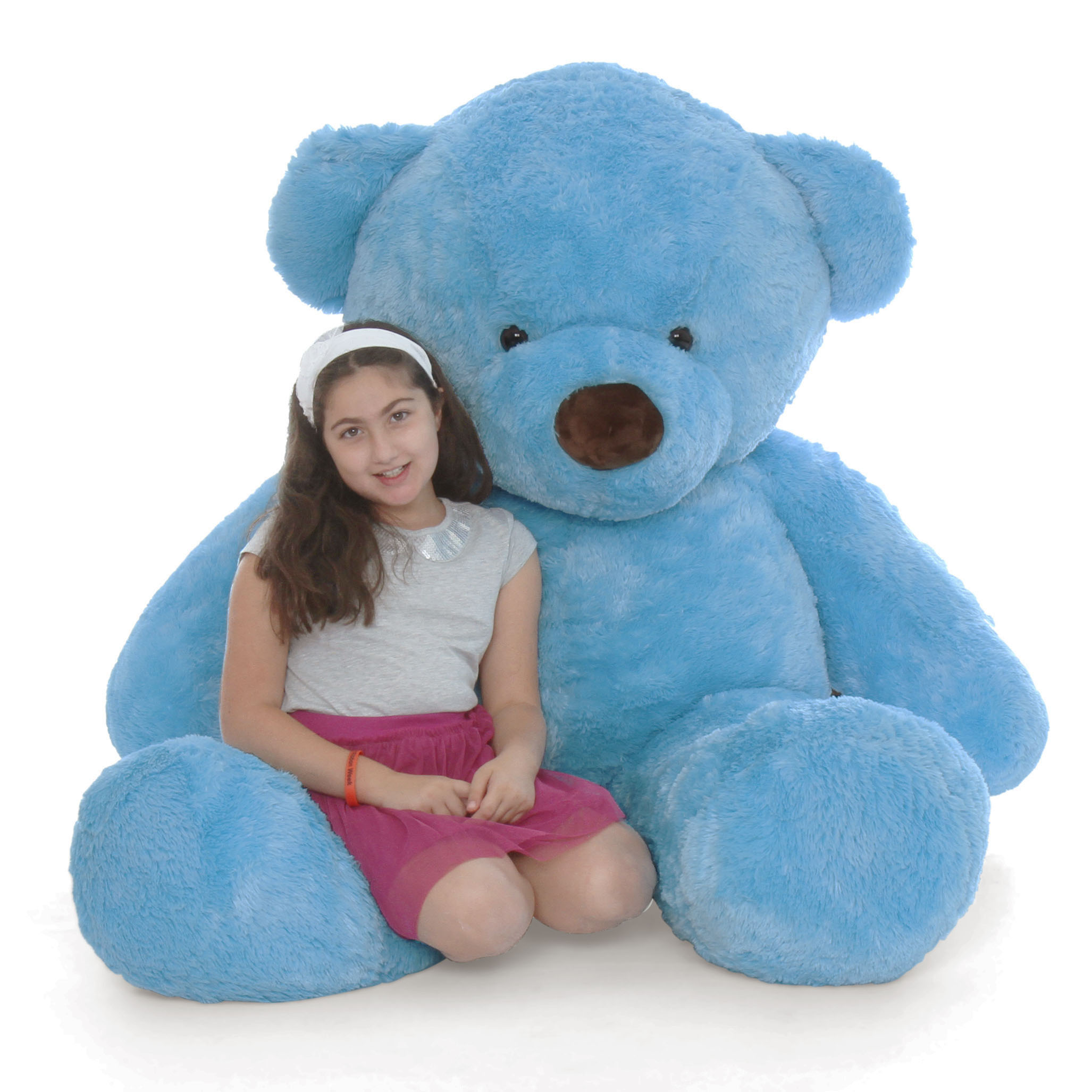 More Blue Teddy Bears
Warranty Information
Each Giant Teddy bear is made of high quality plush fabric and passes all U.S. safety standards. Every Giant Teddy bear is guaranteed for 6 months, from the purchase date, against defects in material and workmanship. The accessories and props, including clocks & heart pillows, pictured alongside this item may not be included; they are shown for size and proportion comparison only. See product description for accessories, if any, included with this item
Description

6ft Biggest Life Size Blue Teddy Bear Sammy Chubs

Sammy Chubs is HUGE, and his sky blue fur is so beautiful and soft. He's from our Chubs Bear Family, our biggest teddy bears of all. Be sure you have a camera ready; because you'll definitely want to capture the moment someone you love sees this amazing teddy bear gift!

• This bear is our biggest 72in (6ft) size.
• Sammy Chubs has super soft & cuddly vivid sky blue fur.
• Chubs bears all have huge round arms & legs, big soft chubby noses and big tubby tummies.
• Huggable, adorable, and a cute little tail in back!
• Complimentary greeting card included.


How BIG is this Giant Teddy?
This is our biggest 6ft (72in) size teddy bear in our Chubs Family, and here is how that looks:

More Blue Teddy Bears

Warranty Information

Warranty Information

Each Giant Teddy bear is made of high quality plush fabric and passes all U.S. safety standards. Every Giant Teddy bear is guaranteed for 6 months, from the purchase date, against defects in material and workmanship. The accessories and props, including clocks & heart pillows, pictured alongside this item may not be included; they are shown for size and proportion comparison only. See product description for accessories, if any, included with this item

Reviews