Personalized Greeting Heart Pillows: Do Small Things with Great Love & I Love You
Product Info:
This decorative Heart Pillow Pair has a fun inspirational flair that someone you love will enjoy seeing everyday to remind them of you! Our XL heart pillows are a perfect gift on their own, or add them to a Giant Teddy bear.
(2) Heart pillows are our XL 18in size

Super Soft and Cuddly

Beautiful white embroidered Do Small Things with Great Love & I Love You message

Complimentary greeting card, add up to a 70 word message.

Perfect for decorating a bedroom, dorm room, office or living space as a reminder of your love
*Note: These personalized greeting heart pillows can be added to any teddy bear order, but does not come with a teddy bear included. However the items may be shipped in a separate box if ordered with a teddy bear.
The Loving doesn't stop there!
Click the image below to view our entire Heart Gallery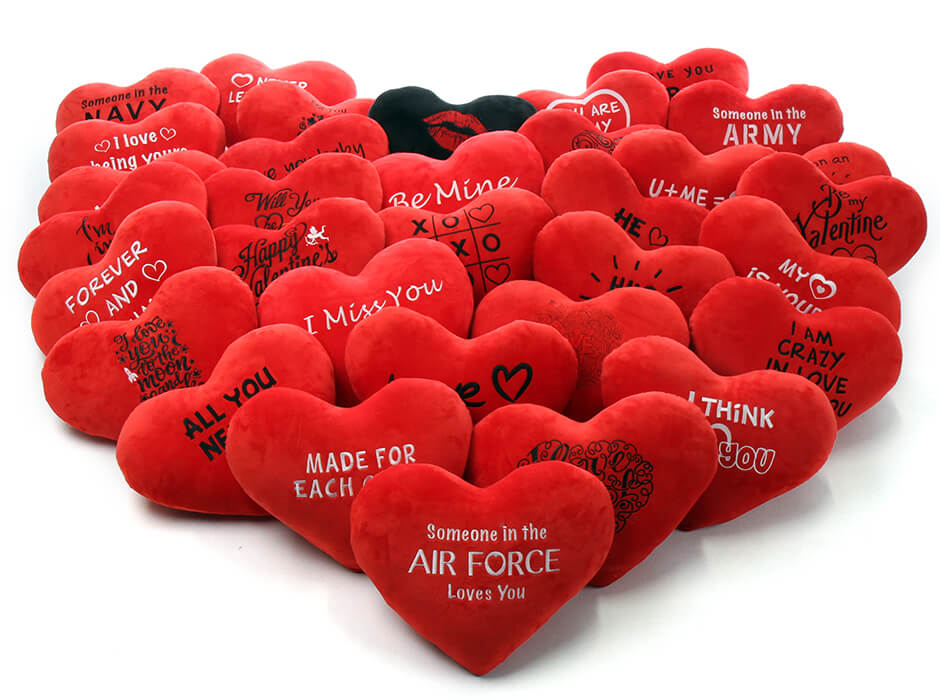 Description

Personalized Greeting Heart Pillows: Do Small Things with Great Love & I Love You

Product Info:
This decorative Heart Pillow Pair has a fun inspirational flair that someone you love will enjoy seeing everyday to remind them of you! Our XL heart pillows are a perfect gift on their own, or add them to a Giant Teddy bear.

(2) Heart pillows are our XL 18in size

Super Soft and Cuddly

Beautiful white embroidered Do Small Things with Great Love & I Love You message

Complimentary greeting card, add up to a 70 word message.

Perfect for decorating a bedroom, dorm room, office or living space as a reminder of your love

*Note: These personalized greeting heart pillows can be added to any teddy bear order, but does not come with a teddy bear included. However the items may be shipped in a separate box if ordered with a teddy bear.

The Loving doesn't stop there!

Click the image below to view our entire Heart Gallery

Additional Information
Reviews